J Visa Facts to make your US Visit Successful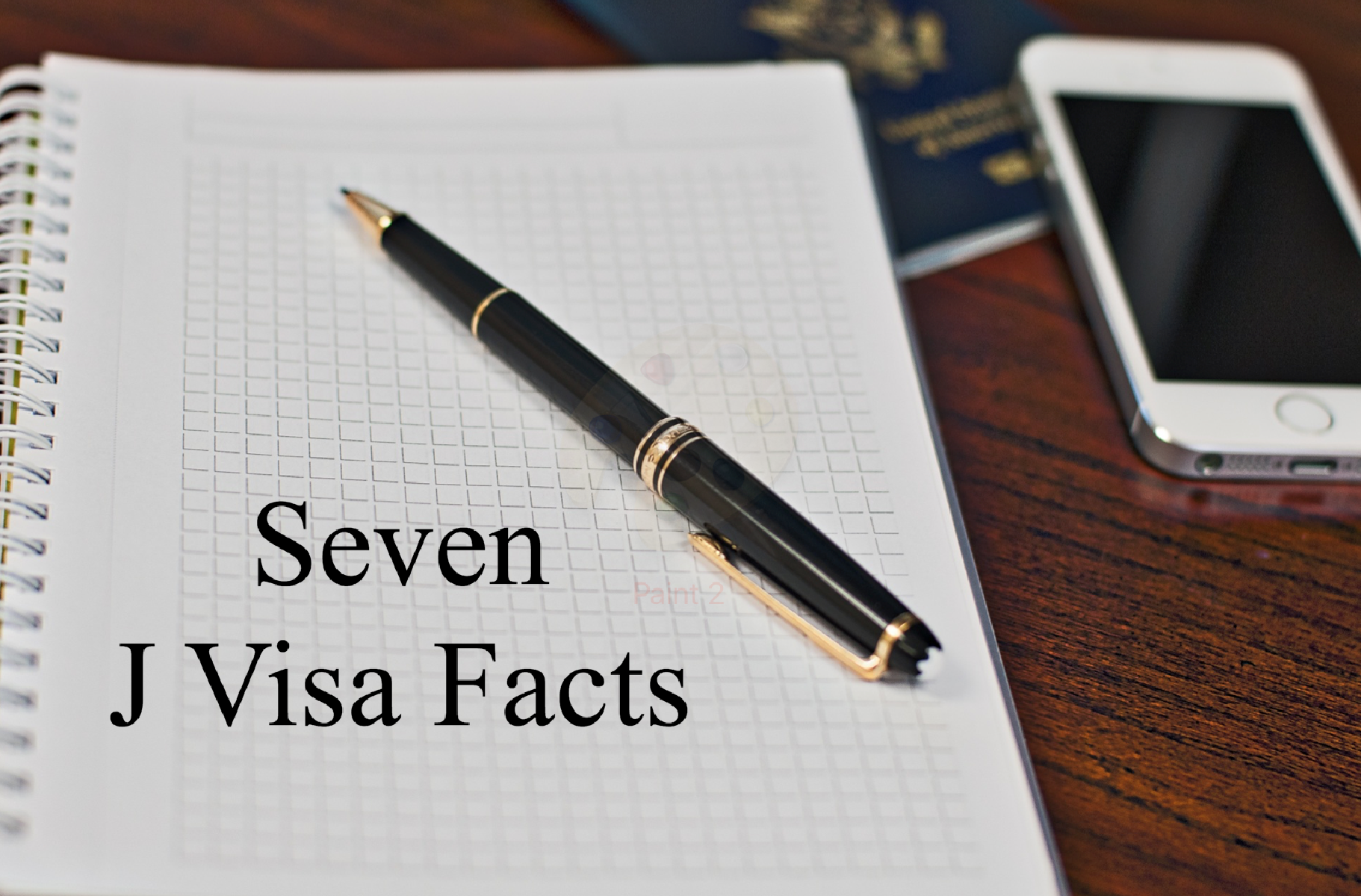 J Visa Facts
7: You can bring dependents and they can work
You are allowed to bring a spouse as well as children that are under the age of 21. Your dependents will need to apply for a J-2 Visa.
While on a J visa you are restricted to working for the program that is sponsoring you. Your dependents are permitted to work with special permission from the United States Citizenship and Immigration Services (USCIS) as long as the money is not needed to support you, (as the primary J-1 Visa holder.)
Dependents can also study without having a separate visa.
6: You can not stay in the USA permanently:
After the completion of your J visa program, you are required to return to your home country for a minimum of two years before you are permitted to apply for any non-immigrant visa status. Exceptions to this come in the form of a J-1 waiver; the Department of States visa office will decide if you qualify.
5: You may be able to extend your J Visa:
You may apply for a J visa extension to complete your program. Extensions can be difficult to get. J visas are issued based on the length of the program and will not be extended after the completion date of that program.
4: There are a variety of reason to have a J-Visa
There are many reasons why someone would be applying for a J visa. J visas are for people who are coming to the USA for various levels schooling, research, job Training, teaching primary or secondary school, trainees in the medical field, international visitor coming for various reasons, au pairs and summer camp councilors.
3: Your J visas may take as few as 30 days to process:
J visas will usually not take more than 30 days to process. Sometimes the American Consulate where you submitted your application will be backed up, in this case, it may take up to 60 days to be approved. Be sure to be timely about your visa application. Not submitting your application on time is a sure way to miss the opportunity to come to the USA.
2: There are no travel restrictions on your J Visa:
You are permitted to travel as much as you need on your J visa. You are allowed to leave the USA and return as many times as you choose without any restriction as long as your visa is still valid.
1: Health insurance is mandated for J-1 and J-2 Visa holders:
When in the USA you are required by law to carry health insurance that meets certain standards. For more information on these standards, visit our J-1 insurance requirement page. To find the specific requirements for your institution visit our school look up.
Your J Visa sponsor is required to make sure you have adequate health insurance.  If they fail to monitor you they can lose their ability to sponsor visas.  So, J visa sponsors take this responsibility very seriously.  If you fail to maintain the required coverage they can send you back home, and you would lose your ability to get another visa.
Related Articles:
Most F and J Visa Holders are Exempt from the Requirements of the Affordable Care Act
Eight Common Factors Resulting in a Denied Visa