Renew an International Medical Group – IMG Individual or family policy
You can renew any of these plans with the link below.
TaiAn Patriot Exchange (Plan B)
TaiAn Exchange Select (Plan S)
Patriot Exchange (Plan B)
Student Health Advantage (Plan A)
Patriot America
Patriot International
GlobeHopper
This link is for individual or family plans (not for Group plans).
If you have a group plan and need to extend your coverage, please email service@taianfinancial.com for assistance.
Register for a MyIMG account
MyIMG – Register for an account
A MyIMG account with imglobal.com provides tools to manage your IMG insurance. It is on line anytime and anywhere you are. You have fast access to tools and resources. Some features include:
Submit and manage a claim
Access to Explanations of Benefits (EOBs)
Start pre-certification
Find a provider
Obtain ID cards and other insurance documents
Print a receipt
Change mailing address, email address, or phone number (for individual and family plans – not for group)
Precertification
Precertify your hospital stay or other large claim. You can pre-certify from your MyIMG account or through this link. Use this link to precertify a maternity claim. Also used for pre-planned surgery. Notify IMG anytime you are inpatient at a hospital.
File a Claim
You can file a claim from your MyIMG account or from this link. You should file a claim any time you go to the doctor or a medical facility. Even if the medical provider files a claim for you, you need to complete the IMG form.
Locate a Medical Provider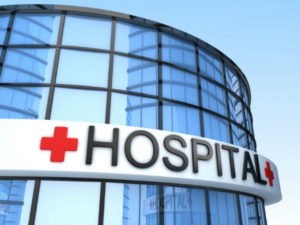 Find a doctor, hospital or urgent care center near you. For the Exchange plans the network is an easy way to find a doctor. Your benefits aren't changed. Exchange plans include TaiAn Patriot Exchange, TaiAn Exchange Select, or Patriot Exchange. For other products you will have better benefits using a network provider.
UnitedHealthcare Options network in the US
Locate a provider outside the US
Policy Documents for International Medical Group – IMG
You can print your policy documents from these links. Use the ID card when you go to the doctor or hospital. The Declaration of Insurance and visa letter go together. They will help with the embassy, your school, or the group sponsoring your visa.
Print Declaration of Medical Insurance
Plan Documents – Your entire Insurance Certificate
Print your drug discount card
With this link you can print your IMG Universal Rx drug discount card. You can also find participating pharmacies near you and look up the price of the drug you are looking for. The drug pricing tool allows you to check the price at different pharmacies. You can find the lowest cost pharmacy near you.
Universal Rx drug discount card
Looking to purchase a plan?
Need help? Contact us. We would like to hear from you!