J1insurance.net/blog is developed and maintained by J1insurance.net and taianfinancial.com. For website content in Chinese click here: Chinese Content (中文).
We hope you find our blog provides useful information about anything and everything about J visa's.
The J1insurance.net/blog will provide details about:
What is a J visa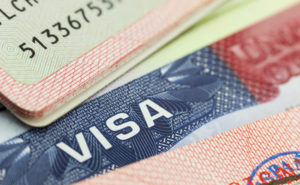 The United States issues a J1 visa to visiting scholars, exchange visitors, professors, students, and Au-pairs. The J1 visa supports holders participating in cultural exchange, education, medical or scientific research. To be eligible for a J visa you must meet English language competency standards, and be sponsored by a qualified sponsor (a school, university, private or government research lab or other approved sponsor). The J 1 visa is a non-immigrant visa (it is designed for a temporary stay in the US).
As a J visa holder what are my obligations
A J visa holder needs to understand what they need to do to keep their visa in good status. This includes requirements to:
Maintain Adequate Health Insurance.
Comply with the 2 year home residency requirement.
Understand limitations on their ability to work while in the US as well as limits on their spouse with a J2 visa.
J visa holder may be required to pass English Proficiency
There is also an address reporting requirement.
More about J visa Requirements
What are the Health Insurance Requirements
The basic Insurance Requirements are:
Medical benefits of at least $100,000 per accident or illness;
Repatriation of remains in the amount of $25,000;
Expenses associated with the medical evacuation of exchange visitors to his or her home country in the amount of $50,000; and
Deductibles not to exceed $500 per accident or illness.
There are more details to the insurance requirements which you can read about HERE
Find Insurance Plans that meet ALL of the insurance requirements try one of our resources:
J Visa Insurance – Choose a plan and Buy
Look up your school (taian website)
Chinese Webpage (taianfinancial.com)
DS-2019, US Department of State, Sevis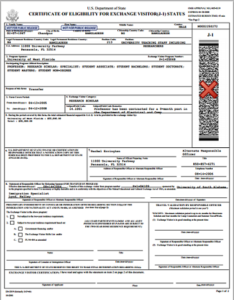 DS-2019 is a Certificate of Eligibility issued by an approved program sponsored.
The US Department of State is the US government office that oversees all visa issuance from the US.
Sevis – SEVIS is the Student and Exchange Visitor Information System. This internet based system maintains information on Student and Exchange Visitor Program (SEVP) qualified schools, US Department of State (USDOS) qualified Exchange Visitor Program sponsors and J visa Exchange Visitor Program participants.
More about DS-2019, USDOS (US Department of State), and SEVIS (coming soon)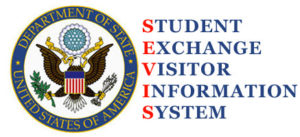 How does medical care in the US work?
Every country has it's own system for receiving medical care. When you come to the US you need to understand the system of doctors, hospitals, urgent care centers, emergency room. You also need to understand your health insurance policy. Different types of policies have different requirements in order to maximize your benefits.
If there is a topic you'd like to know about I hope you'll ask. Maybe we will feature your question in a new blog post.
All services are provided in the US by a US company.