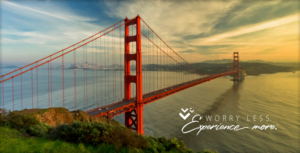 Summary of TaiAn Exchange Select Enhancements June 2018
The new TaiAn Exchange Select plan has enhanced benefits with no increases in Premium costs. Also, daily rates are now available in addition to monthly, so there's no need to pay for coverage dates beyond your travel dates.
Daily Rates
In the past only full months of coverage were available to purchase for the TaiAn Exchange Select. That meant if your travel dates led to needing 3 months and 10 days of coverage, the premium cost was for 4 months of coverage. Now there are daily rates available. Just enter your actual travel dates and pay only for the coverage dates you need.
Enhanced Benefit – Remove the Treatment period Maximum for Chronic Conditions
In the past the TaiAn Exchange Select Plan had a 60 day limit for the treatment of a chronic condition. That limit has now been removed. A chronic condition is now treated as any other medical condition would be treated with no day count based limit.
Which Plans Have Changed?
The TaiAn Exchange Select with 12 month pre-ex, and the TaiAn Exchange Select with 6 month pre-ex. TaiAn Select Extend with enhanced pre-ex benefits does not offer daily rates or the chronic illness enhancement.
No Increase in Premium Rates
It's important to note that premium rates are unchanged. The IMG TaiAn Exchange Select Plan is our lowest cost plan for international scholars and students coming to the US. With even better benefits and daily rates the TaiAn Exchange Select plan is still a great choice for visiting scholars and students.
Learn more about the TaiAn Exchange Select from one of these resources:
Review of IMG International Scholar and Student Insurance Plans
J1 insurance